Welcome to Ernest & Co Recruitment
Our approach to recruitment is something we think you will find straightforward. Simply put "it's about you"
By valuing clients and candidates, building solid, candid and honest relationships with businesses and job seekers.
We are right for you as a business if you want simplicity from your recruiter:
Dedication and commitment
Consistency – a consultant who will be your point of contact.
Relevant CV's from candidates who have been interviewed.
We are right for you as a candidate if you want the following from a recruiter:
A consultant who tries very hard to assist with finding you the right platform for your career and can offer genuine advice.
A consultant who really understand their client base and will know full details of the job you are applying for therefore saving you precious time.
You are right for us as a client or candidate if you:
Follow up with us too – people are our passion and we like to keep all parties updated.
Share our values: integrity, honesty and reliability.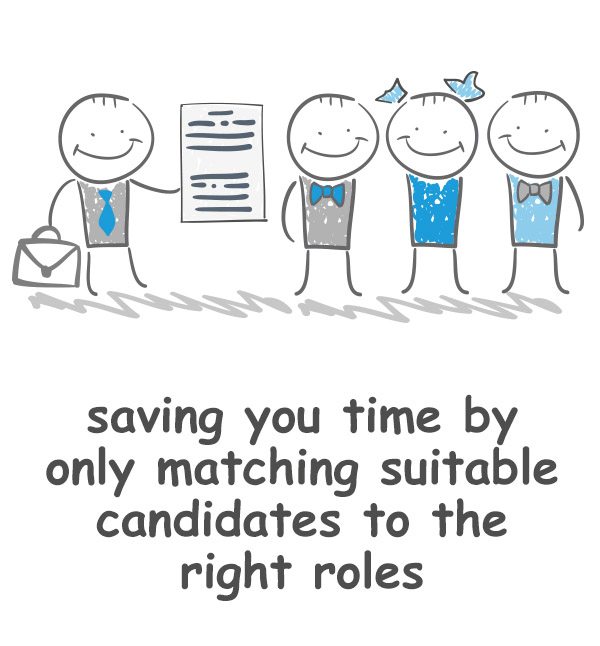 Testimonials from our clients and candidates I am writing to express my sincere gratitude to Sue at Ernest Nicholson Recruitment. Sue has been excellent throughout the recruitment process. Ernest Nicholson Recruitment is the most impressive recruitment company that I have ever worked with by going that extra mile to meet you in person. Sue immediately recognised my strengths, skills, and capabilities as soon as we started talking from our initial meeting. Sue communication skills are flawless and made me feel really relaxed from our first face to face meeting. Sue displays a warm and trustworthy personality and I have no doubt in her capabilities of helping anyone find their ideal job or to get their career started. I highly recommend Sue due to her attention to detail and genuine care to find you the role you are looking for.
Stephen R
We approached the ladies at Ernest Nicholson Recruitment with a very challenging and specific position to fill, the ladies came in to discuss the role and have worked extremely hard for us every second since. We received updates via calls and emails which was reassuring. They successfully found us the EXACT person we were hoping for (in no time!), with all the right experience and knowledge needed and has made the recruitment process totally stress free for us. As well as providing exceptional customer service and a 'friendly face' since day one, we will be sure to come to you for all future roles.   Thank you ladies for your hard work and enthusiasm when it came to our challenge, we can't thank you enough.
Laura H
HR Manager
"A breath of fresh air! I have applied for a job online and received a response straight away. Suzanne is absolutely fantastic. Eager to get to know you and your goals to find a right match not only for your skills but personality too. Very professional, easy going and warm, she sees you as an individual looking for their own path and offers great understanding and guidance. Always easy to get in touch with, she filled me with confidence and put me at ease during the meeting right before my interview. Very excited about my new job but almost disappointed as I won't have the pleasure of working with Suzanne! 🙂 I can easily say, at Ernest & Nicholson it really is about *you*! I am ever so thankful and would recommend the duo to anyone looking for a new job."
Julia K
Highly recommended Sue and her colleague, very professional and super friendly . Kept me informed all along my application process and placed me in my perfect job 🙂 would definitely use sue again if I needed to find new employment.
Marie G
Ernest Nicholson recruitment have been so helpful in my job search and a genuine pleasure to work with! Suzanne and Sue are lovely and took the time to get to know me to find me a role suited to my qualifications and experience. Suzanne helped me through each stage of the interview process (telephone interviews and the final face-to-face interview) so that I was confident and ready for any questions that could come up. Thank you so much for helping me get the job I really wanted, I would highly recommend this agency to anyone looking for a new job.
Izzy P
I found Ernest Nichols Recruitment to be a highly proactive recruitment agency, who went out of their way to ensure I not only found a role, but a role which was suitable for me. The recruitment agent I spoke to most often was very warm and seemed to genuinely care about my success and happiness, only offering roles which were a true match for my skills and career goals. Unfortunately, the first job I took through this agency did not work out due to company losses, but within a few days I had another interview lined up. I am really excited to start my new position, and which is well-paid, local, and really ideal as it will help me to gain new skills and to make my plans for the future a reality. Thank you!
Deanna S
I returned from a period away traveling and Suzanne found my CV online and contacted me regarding a suitable role in the area. She went above and beyond with her support throughout the length of the process being the contact point between myself and the hiring firm as well as initiating a meeting before the interview to help me prepare.
Suzanne was always easy to get hold off, proactive and dedicated beyond my expectations in enabling me to secure a perfect position. I would highly recommend Ernest & Nicholson to anyone else in search of a job.
James G
I couldn't recommend Ernest and Nicholson recruitment highly enough. Suzanne was brilliant throughout my job search, taking the time to understand what I was looking for and to get me interviews for roles that would be a great fit for me. Suzanne was always available for a chat or advice and provided a service which made me feel like I was her only candidate! Hopefully I will not need to use an agency again but if I do the first call I'd make is to Suzanne, thank you again!
Sam B
On every occasion we have had the pleasure of working with Suzanne and Sue I know that we will be dealing with high quality candidates. The process they go through ensures that our job of selecting the right person for our position is made that much easier due to the great work they do behind the scenes. Not only are they very professional in the way they work but they are genuinely nice people to work with.
Terry G
Operations Manager
I would highly recommend Ernest & Nicholson Recruitment to other job seekers. They are different to any other recruitment agency I have dealt with, in that they go above and beyond to offer a personal service. Suzanne kindly offered to meet me the day before my interview, which I thought was a unique touch and showed they care about you as an individual!
Maddy P
If you want professionalism, principles and a personable service in your recruitment search or requirement Sue and Suze are the best in the business.
Adding class and honesty to a saturated industry, they keep it real!!
Highly recommended
Emma J
Sales office Manager
What else can I say but a very big thank you to the fantastic duo, Sue and Suzanne at Ernest Nicholson recruitment. From first contact to the day of my interview they were professional but friendly. They helped me in every way they could and in the end I secured the role. These two are the epitome of excellence and for me they're the best at what they do and I know the sky is just the starting point for them.
Thanks guys.
Femi O
This agency is one of the best I have dealt with. Many agencies can be intrusive and overbearing. Most of the time, giving you the feeling they care very little for you; instead seeming interested only in their client. Ernest Nicholson Recruitment have proven different, being very supportive of my circumstances and working with me every step of the way. I would recommend Ernest Nicholson Recruitment to anyone who is looking to take the next positive step in their career.
Daniel H
I remember when, one month and a half ago and still working for my previous company I received a decisive call, it was Suzanne. Just one day before I had applied for a position as Junior Project Manager, being conscious that the role wasn't for me. However, someone would read it and give me a call in case my CV was interesting for something else, what actually happened. Less than 24 after Suzanne called me to discuss my CV and a potential vacancy which matched with my professional goals as well as my skills and experience. From then on everything started to take the right direction
With an interview date coming up soon, Sue and Suzanne proposed the best advice: meet the three of us together in order to explain the role as well as to provide advice for the interview. Honestly, before this experience I didn't believe in recruiters but, looking how amazing and helpful job Suzanne and Sue were doing, I started to believe that it was possible and, more important, that I had possibilities to get that role.
Few weeks later, two interviews, lots of competency questions answered and two written assessments… the job was MINE, I got it and, the first thing to come up in my mind was, how lucky I was when I received that call on the 7th of February when I wasn't even aware of how my life could change within weeks. Thank you Suzanne and Sue for the amazing team you are, for your advice, patient and MOTIVATION!!
Natalia R
Ernest Nicholson Recruitment- you have been an absolute delight throughout my job seeking venture. You have gone above and beyond and have offered support where needed. You truly are the best agency that I have had the opportunity to work with. You do not see another number on your database but a person with hopes… this is extremely refreshing.
Thanks so much for helping me get the job I really wanted.
Rob B
Whenever I receive a CV from Ernest & Nicholson, I know that it will be worth my time to read. The work they do beforehand ensures that only candidates that are suitable for the role are sent to myself. This ensures I don't waste time reviewing CVs that at the end I think 'Why did they send this to me?'. This has meant that the quality of candidate I receive is normally higher than other recruiters that I have worked with.
Manager, Chandlers Ford
I had been looking for my first "proper" job for about two months before I making contact Suzanne & Sue, then they immediately secured me two interviews within two weeks. They are both not only efficient, but extremely friendly and confidence boosting. By taking the time to meet with me for coffee, they put a lot of effort into understanding my goals and giving me great advice for how to impress at interview. They were also very quick to respond to emails and phone calls, making them even more accessible in such a time sensitive process. I want to say a huge thank you to them for going above and beyond my expectations to support me in finding a fantastic position – I would absolutely recommend them to other jobseekers.
Alice M
Thanks to Suzanne I've got a job in two days. The whole process of applying for the job and going to the interview, plus meeting her before the interview was so easy thanks to her dedication and help. She is so lovely, friendly and easy to talk to that I felt I am talking to a friend. I couldn't say thank you enough!
I would definitely use Ernest & Nicholson in the future and would recommend you to any of my friends when they'll be looking for job!
Flavia C
Suzanne was absolutely brilliant in helping me to find the right job. Through meeting me before the interview to give pointers and advice, as well as keeping in contact with the client and feeding back to me with regular updates, I couldn't recommend her more!
Max H
Suzanne has gone above and beyond for me and really cares about the positions that are right for you. She has been so helpful, friendly and open with me and has made my experience with Earnest and Nicholson all the more better!
Georgia H
I had the pleasure of working with Suzanne from Ernest Nicholson Recruitment for my new position as Internal Sales Support for a great company. The process since emailing my CV from the job advert to the interviews, and starting the job was flawless. I have had advice and guidance not just regarding the job but also my long term career goals. Suzanne has always supported me, listened to my concerns and helped me by giving me her personal advice from experience. I have found her more caring than other recruiters. Very happy with the position 1 month into the job and I feel the right choice was made. Suzanne also had a big influence in me being called for the interviews and having the opportunity to "fight" for the job. Can't thank her enough and would definitely recommend Ernest Nicholson Recruitment to anyone looking for a job or any Business looking to hire a professional who will deliver a candidate that not only meets their requirements but exceeds them.
Ion L
"I have been delighted with the service provided by Suzanne and Sue. They have taken all the stress out of the job search process, and in a very short time I have ended up with an excellent new employer. Thanks, well done, and I look forward to settling in to my new job"
Richard N
"I would like to say a massive thank you to Suzanne and Sue at Ernest and Nicholson recruitment. After feeling quite stuck in what I wanted to do, they opened my eyes to so many opportunities, which has now resulted in me landing an amazing role! I could have not have landed this job without them, and I am so thankful I had their help. They are the most friendly people, who really get to know you and make you feel confident in them, which is a great feeling!"
Rosie F
Ernest & Nicholson Recruitment are very professional and inviting, I felt like I had known Sue for years upon our first meeting. Their recruitment methods really stand out against all the previous agencies I had been in contact with. Ernest & Nicholson helped me better my career and job prospects with their proven ability to notice my skill sets and utilise them efficiently, against the current job market. Thank you very much.
Tristan. W
"I just want to say a big thank you to Suzanne at Ernest Nicholson Recruitment. I have used some of the bigger recruitment agencies in the past and they have certainly fallen short when it has come to trying to get me a new job. Suzanne was fantastic all the way, and was very quick to respond to any queries, and pass on any feedback from my new Employer. I would highly recommend this new agency, and it was refreshing to actually be involved with an agency that actually cared about their job and finding me a new position. I can't thank them enough for everything they have done for me, especially as Suzanne was on a family holiday when I first got in touch with her and she still worked to help me get the position."
Harri D
"From our very first interaction I felt very confident that Suzanne and Sue would champion me as a candidate and they have more than exceeded expectations on that count. They really took the time to understand me as a candidate and the type of role that would really be a good fit, and I appreciated their approach of quality over quantity. Within 3 weeks of our first conversation they had found me a fab role in a convenient location which offered me both the salary and progression opportunities I was looking for at this point in my career. I'm endlessly grateful to Suzanne and Sue for their hard work and dedication in helping me to secure this role and I would not hesitate to recommend them to other jobseekers."
Cat E
"I cannot speak highly enough of the attitude and helpfulness of both Suzanne and Sue at Ernest and Nicholson recruitment, they were both fantastic and got me interviews straight away with two great companies.  It came at a point when my job search was becoming quite demoralising because I wasn't getting any leads or interview offers.  This all changed after my first conversation with Suzanne, she put me at ease immediately and was very positive about my CV and skills.  This was great and very much appreciated. Hopefully I won't need their services again (in the nicest possible way) but if I do I will certainly contact them first.  Thanks a lot ladies!!!"
Henry F
"I approached Suzanne when I was looking for a new challenge recently as I was sure she would be able to assist me in finding not just a new role, but the right role for my skills and personality. I have worked with many recruiters over the past twenty years and have noticed that you are very often just a number- the focus is seldom on finding the right fit for job seeker and client, it is just about a check in a box. With Suzanne that is certainly not the case and you can be confident that you will receive a warm welcome as well as the benefit of her expertise. I am delighted that she has now created Ernest and Nicholson (in partnership with Sue) and they will be my first port of call when I finish my current contract!"
Jessi R
"I've been very impressed with how quickly Sue and Suzanne found me the right candidate.  They definitely provided the best calibre of candidates!  I enjoy dealing with both Sue and Suzanne, they are both very personable and knowledgeable and understand what it is that I want and need. I would definitely use Ernest & Nicholson in the future and would recommend candidates and clients definitely sign up to you guys!"
Customer Service Manager, Winchester
"Suzanne has been recruiting for our company for the last 2½ years and I would highly recommend her services to any prospective client.  She is an excellent judge of character, full of energy, straight-talking and fun to work with."
Office Manager, Engineering company
"Sue and Suzanne were very supportive and caring throughout the entire process. Out of all the recruitment agencies, I registered with, Ernest & Nicholson Recruitment was by far the most devoted agency. Thanks to them I was fully prepared ahead of the interview, they help instil confidence in myself and constantly encouraging. I would highly recommend for those struggling to find employment."
Jamie
"Sue at Ernest & Nicholson put me immediately at ease with the process of finding a suitable new role. I feel confident that the helpful tips and advice Sue gave me has proven to be useful in my quest for furthering my career. Thanks Sue you are a legend!!"
Tracey A
"After a long time at my current job thought I'd have a change and applied for a job through Ernest and Nicholson . Wow, they were very professional right from the start. They listened to what sort of job role I wanted and not just what they thought they could just place me in to make money . After 14 years it was big decision to change but the girls made me feel at ease and made me feel important . Thanks for finding my new job I'm so excited."
Alice R
"I recently applied for a position through Ernest and Nicholson recruitment and I can highly recommend them. Suzanne provided me with regular updates regarding my application and really useful information and tips to use during my interview. I felt so supported throughout the whole process, there is a genuine care with this agency. Fantastic people, amazing service and to top things off I was also offered the job!"
Lynsay B
Suzanne Ernest
Digital Marketing Campaign Executive Winchester
Do you have a qualification and experience within a Marketing related background (in particular content & e-mail marketing?) Do you want the opportunity to join a forward thinking and innovative digital agency? This full-time, permanent position […]
Suzanne Ernest
Insurance Claims Assessor Winchester
An exciting opportunity has arisen for a Claims Assessor to join an expanding team. With the capacity to offer long term career development opportunities and Insurance qualifications, the role of Claims Assessor is a full time, permanent […]
Suzanne Ernest
Business Development & Account Manager Winchester
We are recruiting on behalf of a successful digital marketing agency. The role of Business Development & Account Manager would suit an experienced B2B sales person who enjoys both building a client base and account […]
Suzanne Ernest
Our working world, for some time has offered a degree of flexibility for employees to work from home. During the current situation with COVID-19, this has fast tracked certain companies to set up infrastructure in [...]
Suzanne Ernest
Firstly, we are sending our warmest wishes to you all. Each one of us has been affected by COVID- 19, we are all worried about our loved ones and our economic situation during this global [...]
Suzanne Ernest
This is great news; you got the slot! You have already researched the company, understand the job description and took a test drive to the company's location. Now you are wondering what to wear. Do [...]