Here are our current vacancies, if you are interested in any of our roles or want a chat about how we can help, we would love to hear from you. You can either apply by emailing us your CV with a cover letter or get in touch directly over the phone.
Sign up to receive job alerts by email.
Engineer/Project Manager | Basingstoke | Ernest & Co Recruitment
Are you an experienced engineer with a desire to expand your project management skills?  Would you like to join an established organisation who recognise and reward their employees? If you live within […]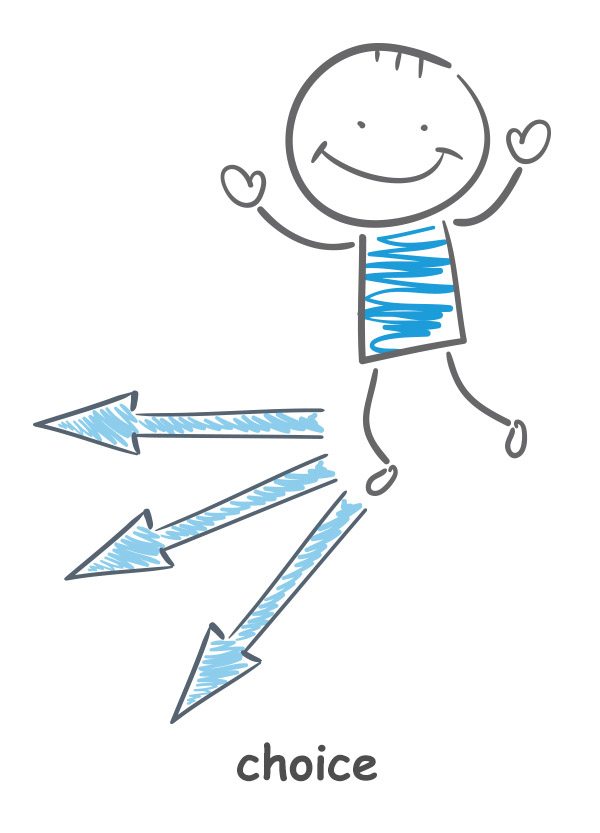 Testimonials from our clients and candidates Suzanne is an absolute star! At the start it was a random call to her agency, just to see if they have something suitable for me and in three days I've had a job offer!
Her attitude is very professional, but also very friendly and she would go the extra mile to help you with whatever you need to find a new job. I felt comfortable talking to her and it has been a pleasure to get to know someone like her. Would definitely recommend to anyone who will be looking for a job!
Thank you, Suzanne, it was a pleasure!
Denisa J
Suzanne is absolutely amazing! Very professional- never in a rush "good way" listening to what I required, good chat and placing me in a great position. Never gives up and very motivating! She is an absolute gem!!!
Bianca N
Suzanne has been extremely helpful and effective at helping me achieve employment. Within two weeks, she enabled me to send a CV to a potential employer, gain an interview request, and ultimately succeed in becoming employed with the same company. Suzanne's approach to recruitment is focussed on the potential recruit, ensuring that they are well informed, prepared and most importantly, comfortable, with the role they are applying for. The overall experience has been tremendously positive, and I honestly have no negative points to share!
Ross S
I would highly recommend using Ernest & co recruitment. After that many unsuccessful attempts I wanted to give up applying for jobs on the internet, but then I said I will give it one more try and I recently applied for a role from Ernest & co for a company in Andover and I was lucky enough to be successful in my application. Throughout the recruitment process I found Suzanne to be extremely professional, friendly and supportive which made the whole process very easy. I was kept up to date at every stage and at no point felt I was left in the dark. From start to finish Suzanne went above and beyond! Thank you so much! I'm very grateful and happy.
Julia C
I would highly recommend Suzanne at Ernest & co. She helped me to find a new job within less than two weeks and provided great advice and encouragement before my interviews. Suzanne is very professional, efficient and easy to talk to which made my job search a much more positive experience!
Anneka B
Suzanne was really friendly and helped me find a really good quality job very quickly. She was super helpful with the buildup to the interview and gave the perfect preparation to succeed
George M
It was an absolute pleasure interacting with Suzanne! The advantages of having Suzanne on your team are boundless. Her trustworthy and amiable communication facilitates a surprisingly smooth, efficient and pleasant job procurement process. In addition, the interview preparation that she provided me led to an even better offer than what was originally presented. I would highly recommend getting in contact with Suzanne for your dream job that seems to simply materialise
Emma H
Suzanne was unbelievable so professional and helpful. Also such an easy person to talk to, she helped me make a very important decision in my working life a lot easier and hassle free than it could of been. Total respect for her and how she goes about it!! And I managed to secure a new position which put the icing on the cake for me also.
Chris N
Suzanne contacted me after I put my CV up on reed and was the first and by far the BEST recruiter to contact me. She is so chatty, friendly and supportive and her personal approach to recruitment is amazing. She even helped me work on my CV to make it stronger when I asked, as well as providing really great interview prep resources. I have a creative/retail background and was looking for a different jump into an administrative role where I could climb the ladder. She presented me with two options the first time we spoke and the first role is the company I ended up with – but in an even better role which plays into my skill set (and on a higher salary than I expected)! So I've landed a job with a really growing, friendly and exciting company within about a week and a half of first being in contact with Suzanne – I genuinely couldn't recommend her more.
Rhianne B
Suzanne was a pleasure to work with and I will be forever grateful for her advice, expertise and caring character throughout helping me land my first full-time job- only a few weeks after I finished my undergraduate degree! Always punctual and fully involved with your experience start to finish, not a single complaint. Thank you Suzanne!
Ella Marie S
Suzanne has just helped me to secure my ideal job. Not only was she brilliant at liaising between me and my new employer but she was constantly on hand to reassure me when I felt nervous and offer me advice. She made what is a very nerve-wracking process much easier and helped me to really understand the role before I decided to pursue it. I cannot recommend her enough and if I was to look for a new job (which I'm hoping will not be in the foreseeable future) I would definitely work with Suzanne again. I cannot thank her enough for how much help she has given me.
Kariss J
As a recent graduate looking to start my career, the guidance and help I received from Suzanne was invaluable in helping me land my first job! Always friendly, enthusiastic, and approachable – Suzanne's personal touch to recruitment made the whole process a breeze. I am very grateful for all of Suzanne's help and couldn't recommend her services more!
Erin T
Suzanne is a fantastic resource for us in finding talent to propel our organisation forward as we have grown.
Insights For Proffessionals
Suzanne was an absolute delight! She quickly helped me secure my first full-time job as a recent graduate. She was supportive and extremely professional throughout the whole process. Forever thankful to her and all her hard work! Would highly recommend, she is simply amazing!
Gabriela Z
Had the the amazing Suzanne help me find an amazing new job during a time when the job market was quiet and I'd lost some hope. She was so supportive and enthusiastic and I am so grateful for all her help, couldn't recommend this company enough!
Joe D
Suzanne is absolutely lovely. She went above and beyond in order to try and help me find a job. She is professional yet very friendly, where I feel other business owners in this sector might be quite corporate in their approach. I would recommend her to anyone, although I would advise that people research the kinds of jobs she is recruiting for, as she's quite focused on those fields. Thank you Suzanne.
Caitlin S
Ernest & Co have been my agency of choice for hiring staff. Efficient, prompt & dedicated service resulting in finding relevant and long term employees for my business. I would recommend Suzanne based on her expertise and delivery.
Patricia L
Project Director
Brilliant company, Suzanne was incredibly helpful and patient, keeping me in the loop even when there was no news, I am very grateful for all the effort made in securing a new position! Thanks 🙂
Adam H
Suzanne helped me get my job. She was so lovely to talk to and responded to calls and emails quickly. Wonderful experience. Thank you again Suzanne
Hannah C
I spent time with Suzanne from Ernest & Co Recruitment and it has been a brilliant experience, from start to finish. She has helped me secure a position in a new industry so I couldn't recommend this service more.
Jamie G
Suzanne was impeccable. Seriously she is lovely. Handled the whole process quicker than anything I've experienced before. She is transparent, responsive, efficient. Genuinely decent person too. Recruitment is a hard place and people find it annoying especially when dealing with interviews, she made it a cake walk. Definitely 100% would recommend her and the team. Get in touch with her please. Can't speak highly enough.
Justin N
I very rarely write reviews on however I feel the need to say a big 'THANK YOU ' to Suzanne who has helped me through the process of finding my ideal job!
Suzanne distinguishes herself from other recruitment agencies by being genuinely passionate, caring and professional. She knew exactly what I was looking for and knew the market and its current openings.
Suzanne always listens and gives constructive guidance and advice. She prepared me extremely well for interviews, were very patient with me and kept in constant contact. I have dealt with numerous agencies in the past and not had great experiences, but Suzanne has restored my faith in agencies, making me feel like an individual rather than just another number looking for a job
Liz A
My experience with Suzanne has been so positive. She is really optimistic and motivating which was ideal when applying for my first role out of university. I felt comfortable and assured in my decision to accept the role and found Suzanne's wealth of knowledge about the company and role highly useful. I would absolutely recommend her.
Imogen C
We approached Ernest & Co Recruitment with a very challenging and specific position to fill.  They came in to discuss the role and have worked extremely hard for us every second since. We received updates via calls and emails which was reassuring. They successfully found us the EXACT person we were hoping for (in no time!), with all the right experience and knowledge needed and has made the recruitment process totally stress free for us. As well as providing exceptional customer service and a 'friendly face' since day one, we will be sure to come to you for all future roles.   Thank you for your hard work and enthusiasm when it came to our challenge, we can't thank you enough.
Laura H
HR Manager
"A breath of fresh air! I have applied for a job online and received a response straight away. Suzanne is absolutely fantastic. Eager to get to know you and your goals to find a right match not only for your skills but personality too. Very professional, easy going and warm, she sees you as an individual looking for their own path and offers great understanding and guidance. Always easy to get in touch with, she filled me with confidence and put me at ease during the meeting right before my interview. Very excited about my new job but almost disappointed as I won't have the pleasure of working with Suzanne! 🙂 I can easily say, at Ernest & Co Recruitment it really is about *you*! I am ever so thankful and would recommend to anyone looking for a new job."
Julia K
Highly recommended – very professional and super friendly . Kept me informed all along my application process and placed me in my perfect job 🙂 would definitely use again if I needed to find new employment.
Marie G
Ernest & Co Recruitment have been so helpful in my job search and a genuine pleasure to work with! Suzanne is lovely and took the time to get to know me to find me a role suited to my qualifications and experience. Suzanne helped me through each stage of the interview process (telephone interviews and the final face-to-face interview) so that I was confident and ready for any questions that could come up. Thank you so much for helping me get the job I really wanted, I would highly recommend this agency to anyone looking for a new job.
Izzy P
I found Ernest & Co Recruitment to be a highly proactive recruitment agency, who went out of their way to ensure I not only found a role, but a role which was suitable for me. The recruitment agent I spoke to most often was very warm and seemed to genuinely care about my success and happiness, only offering roles which were a true match for my skills and career goals. Unfortunately, the first job I took through this agency did not work out due to company losses, but within a few days I had another interview lined up. I am really excited to start my new position, and which is well-paid, local, and really ideal as it will help me to gain new skills and to make my plans for the future a reality. Thank you!
Deanna S
I returned from a period away traveling and Suzanne found my CV online and contacted me regarding a suitable role in the area. She went above and beyond with her support throughout the length of the process being the contact point between myself and the hiring firm as well as initiating a meeting before the interview to help me prepare.
Suzanne was always easy to get hold off, proactive and dedicated beyond my expectations in enabling me to secure a perfect position. I would highly recommend Ernest & Co Recruitment to anyone else in search of a job.
James G
I couldn't recommend Ernest & Co Recruitment highly enough. Suzanne was brilliant throughout my job search, taking the time to understand what I was looking for and to get me interviews for roles that would be a great fit for me. Suzanne was always available for a chat or advice and provided a service which made me feel like I was her only candidate! Hopefully I will not need to use an agency again but if I do the first call I'd make is to Suzanne. Thank you again!
Sam B
On every occasion we have had the pleasure of working with Ernest & Co and I know that we will be dealing with high quality candidates. The process they go through ensures that our job of selecting the right person for our position is made that much easier due to the great work they do behind the scenes. Not only are they very professional in the way they work but they are genuinely nice people to work with.
Terry G
Operations Manager
I would highly recommend Ernest & Co Recruitment to other job seekers. They are different to any other recruitment agency I have dealt with, in that they go above and beyond to offer a personal service. Suzanne kindly offered to meet me the day before my interview, which I thought was a unique touch and showed they care about you as an individual!
Maddy P
If you want professionalism, principles and a personable service in your recruitment search or requirement Ernest & Co Recruitment are the best in the business.
Adding class and honesty to a saturated industry, they keep it real!!
Highly recommended.
Emma J
Sales office Manager
What else can I say but a very big thank you to the fantastic Ernest & Co Recruitment. From first contact to the day of my interview they were professional but friendly. They helped me in every way they could and in the end I secured the role. They are the epitome of excellence and for me they're the best at what they do and I know the sky is just the starting point for them.
Thanks.
Femi O
This agency is one of the best I have dealt with. Many agencies can be intrusive and overbearing. Most of the time, giving you the feeling they care very little for you; instead seeming interested only in their client. Ernest & Co Recruitment have proven different, being very supportive of my circumstances and working with me every step of the way. I would recommend Ernest & Co Recruitment to anyone who is looking to take the next positive step in their career.
Daniel H
I remember when, one month and a half ago and still working for my previous company I received a decisive call, it was Suzanne. Just one day before I had applied for a position as Junior Project Manager, being conscious that the role wasn't for me. However, someone would read it and give me a call in case my CV was interesting for something else, what actually happened. Less than 24 after Suzanne called me to discuss my CV and a potential vacancy which matched with my professional goals as well as my skills and experience. From then on everything started to take the right direction
With an interview date coming up soon, Suzanne met with me in order to explain the role as well as to provide advice for the interview. Honestly, before this experience I didn't believe in recruiters, but I do now.
Few weeks later, two interviews, lots of competency questions answered and two written assessments… the job was MINE, I got it and, the first thing to come up in my mind was, how lucky I was when I received that call on the 7th of February when I wasn't even aware of how my life could change within weeks. Thank you Ernest & Co Recruitment – you are amazing, for your advice, patient and MOTIVATION!!
Natalia R
Ernest & Co Recruitment- you have been an absolute delight throughout my job seeking venture. You have gone above and beyond and have offered support where needed. You truly are the best agency that I have had the opportunity to work with. You do not see another number on your database but a person with hopes… this is extremely refreshing.
Thanks so much for helping me get the job I really wanted.
Rob B
Whenever I receive a CV from Ernest & Co Recruitment, I know that it will be worth my time to read. The work they do beforehand ensures that only candidates that are suitable for the role are sent to myself. This ensures I don't waste time reviewing CVs that at the end I think 'Why did they send this to me?'. This has meant that the quality of candidate I receive is normally higher than other recruiters that I have worked with.
Manager, Chandlers Ford
I had been looking for my first "proper" job for about two months before making contact with Ernest & Co Recruitment.  They immediately secured me two interviews within two weeks. They are not only efficient, but extremely friendly and confidence boosting. By taking the time to meet with me for coffee, they put a lot of effort into understanding my goals and giving me great advice for how to impress at interview. They were also very quick to respond to emails and phone calls, making them even more accessible in such a time sensitive process. I want to say a huge thank you for going above and beyond my expectations to support me in finding a fantastic position – I would absolutely recommend them to other jobseekers.
Alice M
Thanks to Suzanne I've got a job in two days. The whole process of applying for the job and going to the interview, plus meeting her before the interview was so easy thanks to her dedication and help. She is so lovely, friendly and easy to talk to that I felt I am talking to a friend. I couldn't say thank you enough!
I would definitely use Ernest & Co Recruitment in the future and would recommend you to any of my friends when they'll be looking for job!
Flavia C
Suzanne was absolutely brilliant in helping me to find the right job. Through meeting me before the interview to give pointers and advice, as well as keeping in contact with the client and feeding back to me with regular updates, I couldn't recommend her more!
Max H
Suzanne has gone above and beyond for me and really cares about the positions that are right for you. She has been so helpful, friendly and open with me and has made my experience with Ernest & Co Recruitment all the more better!
Georgia H
I had the pleasure of working with Suzanne from Ernest & Co Recruitment for my new position as Internal Sales Support for a great company. The process since emailing my CV from the job advert to the interviews, and starting the job was flawless. I have had advice and guidance not just regarding the job but also my long term career goals. Suzanne has always supported me, listened to my concerns and helped me by giving me her personal advice from experience. I have found her more caring than other recruiters. Very happy with the position 1 month into the job and I feel the right choice was made. Suzanne also had a big influence in me being called for the interviews and having the opportunity to "fight" for the job. Can't thank her enough and would definitely recommend Ernest & Co Recruitment to anyone looking for a job or any Business looking to hire a professional who will deliver a candidate that not only meets their requirements but exceeds them.
Ion L
"I have been delighted with the service provided by Ernest & Co Recruitment. They have taken all the stress out of the job search process, and in a very short time I have ended up with an excellent new employer. Thanks, well done, and I look forward to settling in to my new job"
Richard N
"I would like to say a massive thank you to Ernest & Co Recruitment. After feeling quite stuck in what I wanted to do, they opened my eyes to so many opportunities, which has now resulted in me landing an amazing role! I could have not have landed this job without them, and I am so thankful I had their help. They are the most friendly people, who really get to know you and make you feel confident in them, which is a great feeling!"
Rosie F
Ernest & Co Recruitment are very professional and inviting.  Their recruitment methods really stand out against all the previous agencies I had been in contact with. Ernest & Co helped me better my career and job prospects with their proven ability to notice my skill sets and utilise them efficiently, against the current job market. Thank you very much.
Tristan W
"I just want to say a big thank you to Ernest & Co Recruitment. I have used some of the bigger recruitment agencies in the past and they have certainly fallen short when it has come to trying to get me a new job. They were fantastic all the way, and very quick to respond to any queries, and pass on any feedback from my new Employer. I would highly recommend this agency, and it was refreshing to actually be involved with an agency that actually cared about their job and finding me a new position. I can't thank them enough for everything they have done for me, especially as Suzanne was on a family holiday when I first got in touch with her and she still worked to help me get the position."
Harri D
"From our very first interaction I felt very confident that Ernest & Co would champion me as a candidate and they have more than exceeded expectations on that count. They really took the time to understand me as a candidate and the type of role that would really be a good fit, and I appreciated their approach of quality over quantity. Within 3 weeks of our first conversation they had found me a fab role in a convenient location which offered me both the salary and progression opportunities I was looking for at this point in my career. I'm endlessly grateful for their hard work and dedication in helping me to secure this role and I would not hesitate to recommend them to other jobseekers."
Cat E
"I cannot speak highly enough of the attitude and helpfulness of Ernest and Co Recruitment.  They got me interviews straight away with two great companies.  It came at a point when my job search was becoming quite demoralising because I wasn't getting any leads or interview offers.  This all changed after my first conversation with Suzanne, she put me at ease immediately and was very positive about my CV and skills.  This was great and very much appreciated. Hopefully I won't need their services again (in the nicest possible way) but if I do I will certainly contact them first."
Henry F
"I approached Suzanne when I was looking for a new challenge recently as I was sure she would be able to assist me in finding not just a new role, but the right role for my skills and personality. I have worked with many recruiters over the past twenty years and have noticed that you are very often just a number- the focus is seldom on finding the right fit for job seeker and client, it is just about a check in a box. With Suzanne that is certainly not the case and you can be confident that you will receive a warm welcome as well as the benefit of her expertise."
Jessi R
"I've been very impressed with how quickly Ernest & Co Recruitment found me the right candidate.  They definitely provided the best calibre of candidates!  They are very personable and knowledgeable and understand what it is that I want and need. I would definitely use Ernest & Co in the future and would recommend candidates and clients definitely sign up to you!"
Customer Service Manager, Winchester
"Suzanne has been recruiting for our company for the last 2½ years and I would highly recommend her services to any prospective client.  She is an excellent judge of character, full of energy, straight-talking and fun to work with."
Office Manager, Engineering company
"Out of all the recruitment agencies I registered with, Ernest & Co Recruitment was by far the most devoted agency. Thanks to them I was fully prepared ahead of the interview, they helped instil confidence in myself and were constantly encouraging. I would highly recommend for those struggling to find employment."
Jamie
"After a long time at my current job thought I'd have a change and applied for a job through Ernest & Co . Wow, they were very professional right from the start. They listened to what sort of job role I wanted and not just what they thought they could just place me in to make money . After 14 years it was big decision to change but the girls made me feel at ease and made me feel important . Thanks for finding my new job I'm so excited."
Alice R
"I recently applied for a position through Ernest and Co Recruitment and I can highly recommend them. Suzanne provided me with regular updates regarding my application and really useful information and tips to use during my interview. I felt so supported throughout the whole process, there is a genuine care with this agency. Fantastic people, amazing service and to top things off I was also offered the job!"
Lynsay B